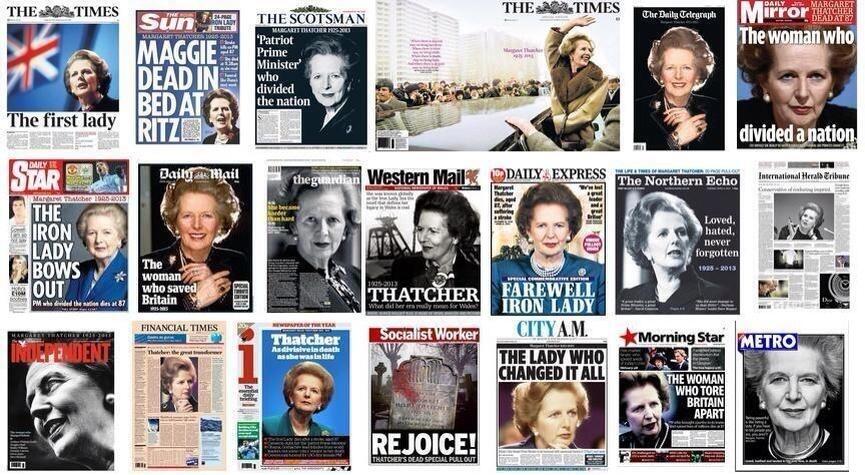 So, the best of them; The Mail and The Mirror both, in their very different ways, strike just the right tone for their readerships. Interestingly the Telegraph goes for the same pic as The Mail, but goes with the stark, word-free cover – clean, crisp and reflective of a world where newspapers set the tone rather than breaking the news. The Indy does likewise, with a starkly different front reflecting its starkly different readership. The Guardian's is similarly neat, with a smaller head, striking greyscale front and white-on-grey text.
The Times has the best header tucked behind an eyecatching wraparound, but an underwhelming and low-key design on its 'real' front. The Socialist Worker? Ok, someone had to do it, but the Morning Star manages to put the boot in without being quite so crass. The Star and Express do a decent job, although the former could probably have done without those two massive plugs down the side of the splash?
The worst? By a long way, The Sun. This was the paper Maggie's working class supporters lived off yet all they can manage is a week, desperately alliterative head focusing on a deeply unimportant, boring and irrelevant part of the story, with a touch of tastelessness?
With thanks to colleague George Chen on Twitter for forwarding the pics.